Do you need a simple hole in a tough material?
In 2003 NASA developed the first ultrasonic drilling machine.  Our commercial ultrasonic drill penetrates hard materials with extraordinary ease and rapidity.  At Express Jewellery Repair our commercial ultrasonic drilling machine is used to drill holes in the hardest gemstones and rocks.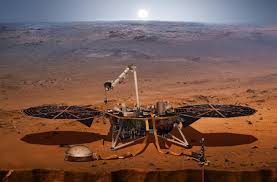 All types of gemstone material may be drilled as well as glass and ceramic materials. This minimizes the concern one experiences drilling fragile and precious material. The machine generates the power for drilling and a transducer head which converts electrical into mechanical energy.
There are many cases commercial ultrasonic drilling is the best method for a tough job. Brittle hard materials will often overheat and fracture due to stresses associated with ordinary rotational drilling. Extremely small diameter holes in hard materials necessitate the use of commercial ultrasonic drilling methods.
Express Jewellery Repair offers affordable ultrasonic drilling services to the gem trade and other industries. We are able to precisely drill single small holes into difficult materials like sapphire, quartz, calcite, spodumene, kyanite, YAG, GGG, silicon, optical glass, silicon nitride, alumina, ceramics, and many other natural and synthetic materials – pretty much any hard and brittle material other than diamond.
Express Jewellery Repair has years of experience drilling gemstone briolettes. Our expertise is drilling single round holes ranging from 0.015″ to 0.120″ in diameter and up to 0.50″ in depth. We can place holes into small areas with great accuracy.
Our services fill a niche which has been lacking until now. Other companies' high overhead and large minimums have restricted access to this service. Rough and Ready offers a choice to people in need of ultrasonic drilling who do not have thousands to spend – people who need a simple hole in a tough material.
We welcome smaller drilling jobs as well as wholesale factory orders.  No job is too big or small for Express Jewellery Repair.