Arthritic Jewellery Helpers
Arthritic Fingers, Swollen Knuckles?
Express Jewellery Repair has the solution for you.
Custom adjustable shanks.
At Express Jewellery Repair we are experts in helping you keep wearing your gold jewellery and rings with our arthritic jewellery helpers.  There are now high tech solutions that can extend the life of your most precious pieces.  Please come in and we will be happy to show you how they work and how easy they are to use.  Prices are $450.00 and up depending on your needs.  The arthritic jewellery helpers shanks come in White and Yellow gold.
The Problem Of Arthritis And Beautiful Jewellery
Have you ever gone to wear your favorite ring only to find it no longer fits over your knuckle? Or you jam your ring on and it constantly turns? You are not alone and Express Jewellery Repair has a solution that you will love.  It is called the adjustable shank.
There are many types of adjustable shanks, and we will discuss the options available, but my two preferred mechanism are called the Finger Fit and Adjusto as we feel they provides the maximum flexibly with the most safety.
How they work:
The mechanism is comfortable and easy to use, and in addition to being a must have for swollen
knuckles and arthritis, most of us have one hand larger than the other, or simply want the flexibility of wearing the same ring on more than one finger.
The opening of these shanks makes the ring wearable on both hands simply by opening the latch and extending the ring easily over your finger.
White and yellow gold Finger Fit Designs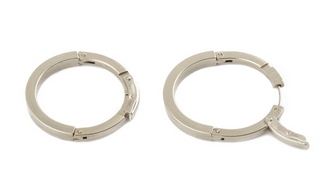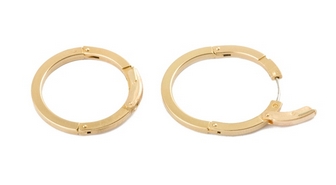 White and yellow gold Adjusto Design Shanks