At Express Jewellery Repair the most difficult gem drilling jobs can be handled with ease using our amazing ultrasonic gem drilling technology.  We pride ourselves on being able to handle the most difficult jobs using the latest technology.  We are the only company in Canada to offer Ultrasonic Gem Drilling.
This high tech solution for drilling (developed by NASA) is the safest way to drill holes in fragile gemstones and even glass.  No drilling project is too difficult for our ultrasonic drilling technology.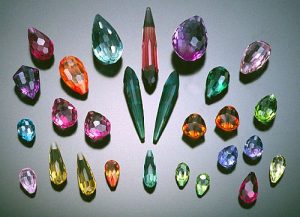 Transform A Beautiful Crystal
If you have found a beautiful crystal and want to make it into a necklace or ear rings Express Jewellery Repair  offers affordable ultrasonic drilling that can transform a normal crystal into a magnificent work of jewellery art.